What's one to do when it's mid October and the weather is still in the high 30s? We headed to Splash at Yas for some watersport awesomeness!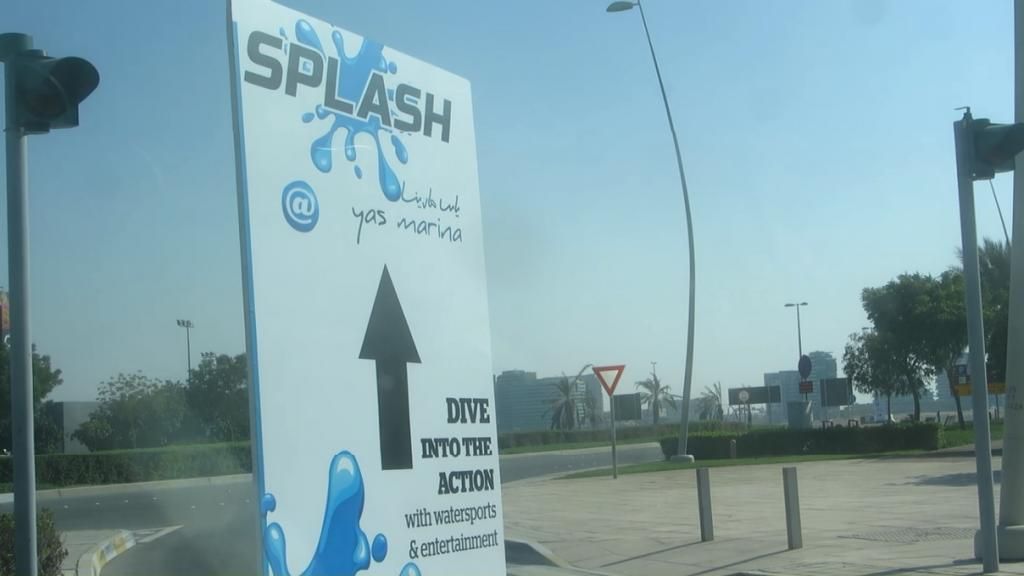 I believe it's an annual event held at the
Yas Marina
. Families get to try out their skills at a number of water sports like Stand Up Paddle boarding (SUP) and Kayaking for a very reasonable fee. There are also donut ride, cruises in Abras (Emirati wooden boats) and water fountains that the little ones get to run around and splash in- a perfect way to cool off!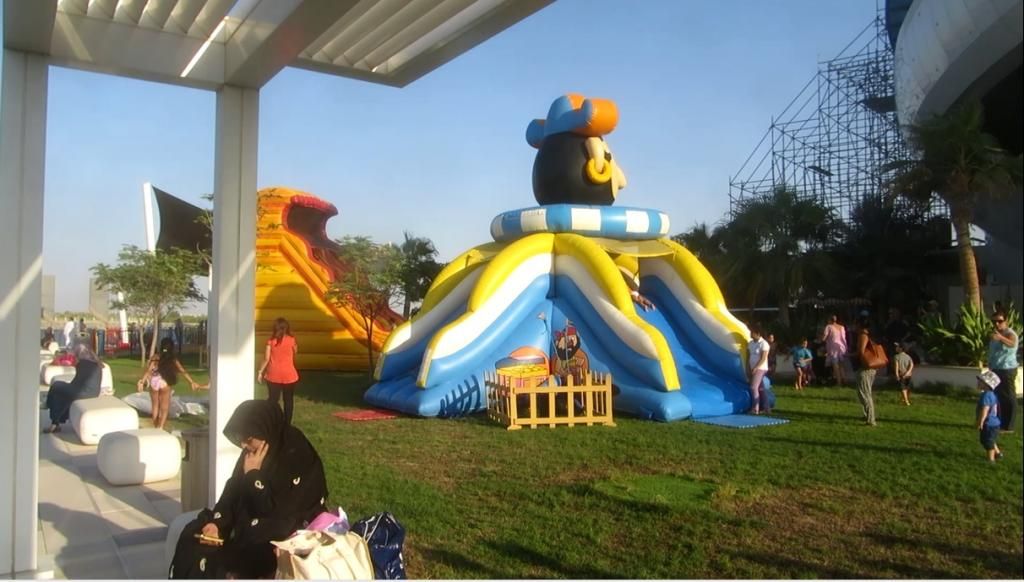 There are also a number of "land" activities for the kids to partake in- inflatable slides, a surfing simulator and a playground as well.
Radio2
was there handing out prizes...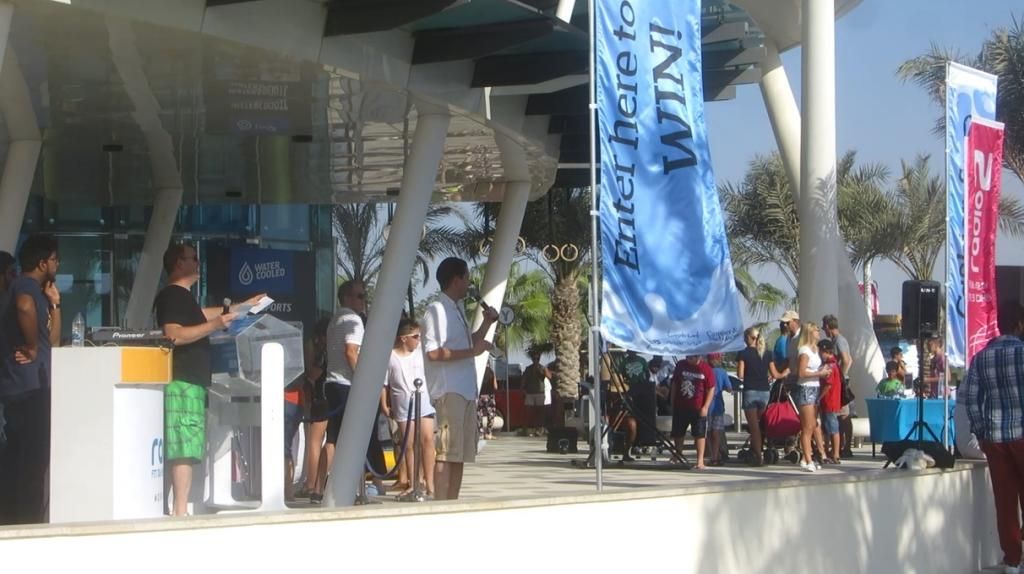 At night, they show a free movie for kids to stay and watch.
And if you're feeling a little peckish- it helps that all of the above happens right in front of some awesome restaurants! (We love
Stars n' Bars
).
I've been wanting to try out Stand Up paddle boarding for a while now and was thrilled that it only cost 30aed. It was a bit strange that I received no instructions, and was basically attached to the board and then told not to head too far out. I spent a good 10 minutes trying to figure out why I wasn't going anywhere when a nice man from
Capt. Tony's
told me I was facing the wrong direction on the board!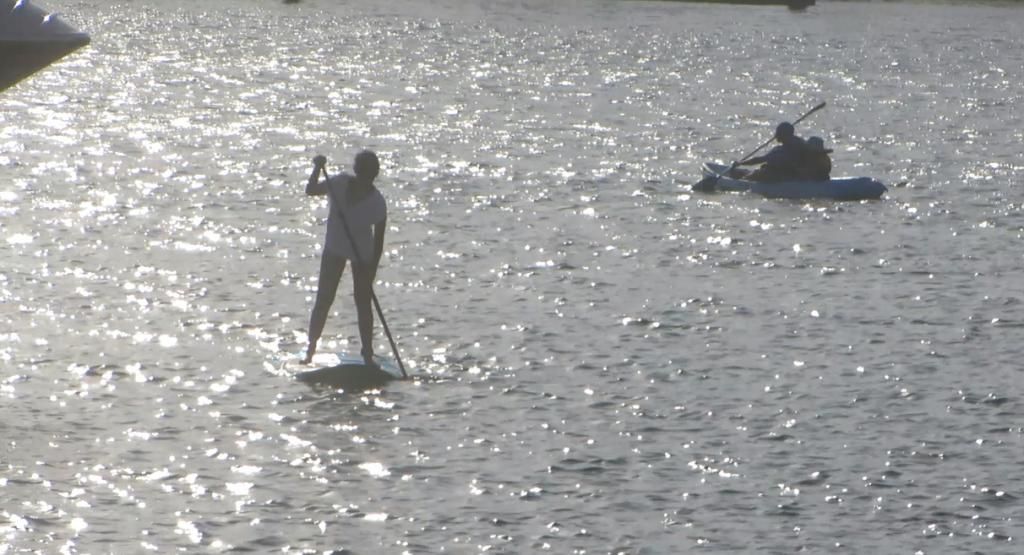 You get the hang of it eventually and then it becomes a lot of fun! I'd actually love to carry on doing it, so I'm about to go do some research on how I can make that happen. If any of you could reccomend a place- I'd appreciate it!
Karim tried it out as well, he was a lot better at it than I was. The paddling motions are similar to kayaking which we've both done before- so that past experience definitely helped.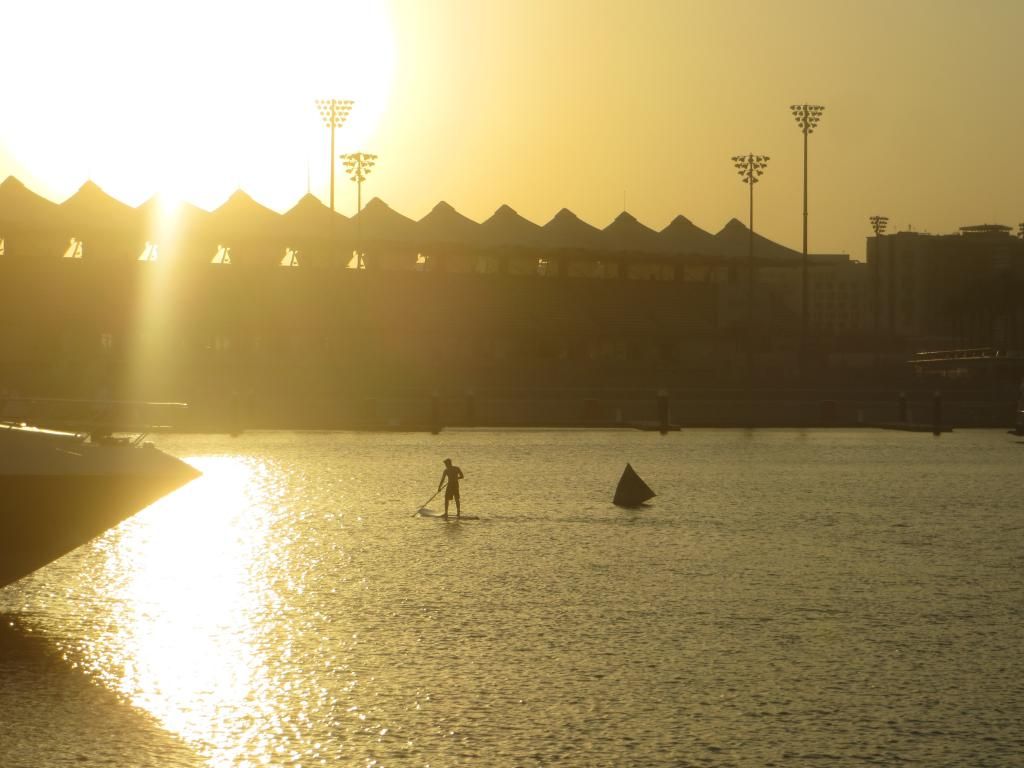 Make sure you bring your own water if you head there next year- we were parched and surprised to find that they had run out of water to hand out.
Oh! Here's our Vlog of the day:
All in all, this is definitely an event that we'll participate in again. Were you there? What sport did you try out?