Baby #2 is on the way so I was very excited to pick up a Marhababy box. The box is free for expecting moms, and is super easy to sign up for. Just plug in your details on the
Marhababy website
and select your closest "
Babyshop
" to collect the box from.
Inside the box was a pack of newborn diapers, tissues, mama related magazines, a booklet of discounts for a variety of products from Babyshop (some as much as 20% off!), samples of baby toiletries and detergent, as well as a voucher for a newborn photoshoot session- which I was VERY excited about until I saw that it had expired in July. Boo :(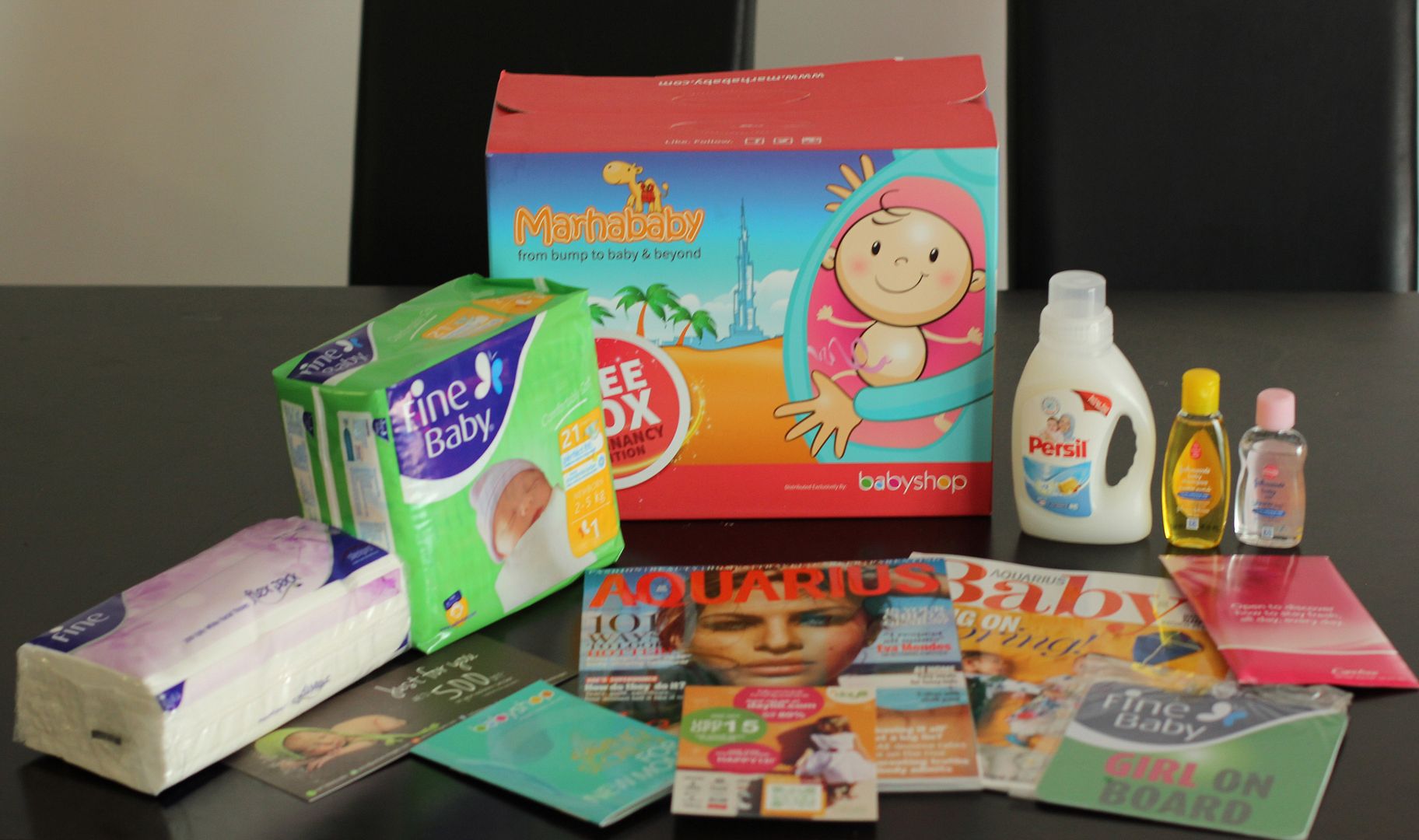 Every little bit helps, so I definitely encourage you to sign up if you have a little one on the way!
Oh and here's another tip- while picking up your box at Babyshop, pick up one of these magazines around the store as well.
Inside you'll find a card you can fill out and hand in at the counter to redeem a free baby book! It's actually really cute!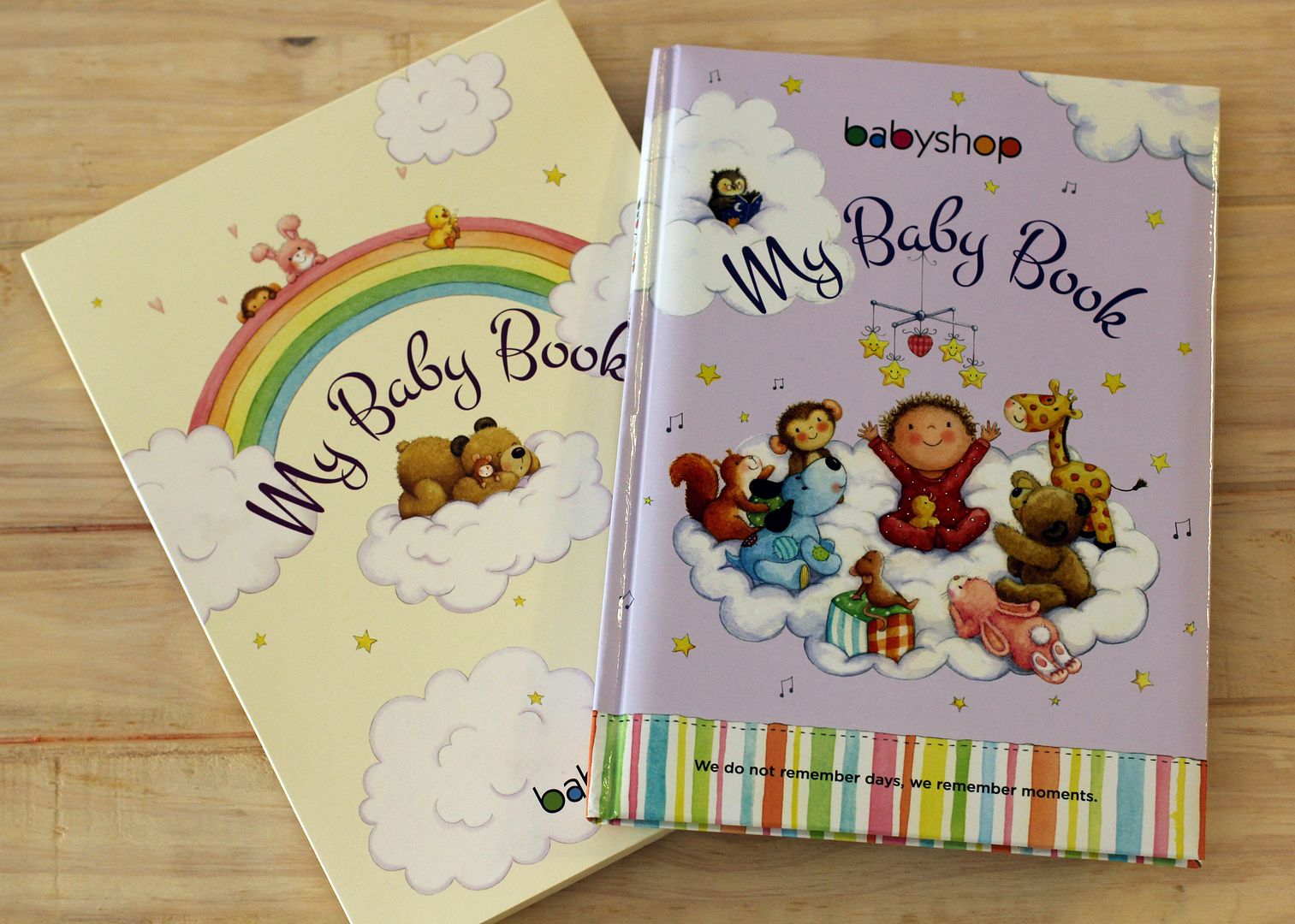 P.s. We made Top 10 in the competition to win an apartment! If you've got a moment to spare, please vote for our video (labeled Skn Vlogs) here: http://nshama.ae/contest
Thank you!