I love food. If I could, I would marry it. So you can imagine my eagerness to attend 'Taste of Abu Dhabi' last weekend.
It's an event ALL about food. People get to sample dishes from a bunch of great restaurants, watch the chef's theater and/or participate in a cooking school. Chefs like Jun Tanaka, Jenny Morris, Reza Mahammad and Eric Lanlard all made appearances.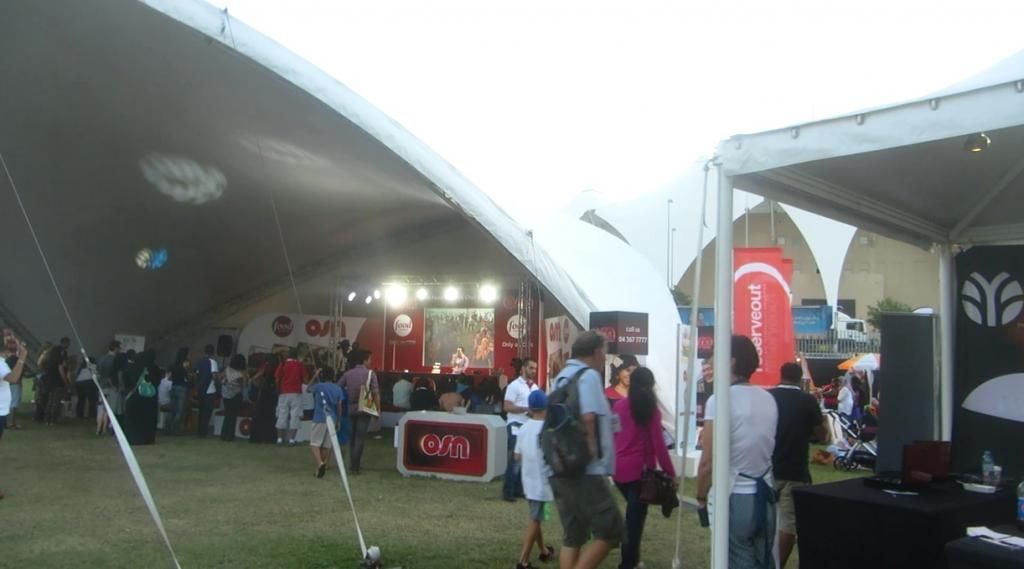 It was a 3 day event and we attended on Saturday, which was the last day. Located at the Du Arena, exhibitor stalls were sprawled across the entire venue with the restaurants split between the left and right side.
SO.MUCH.FOOD.
My eyes turned into giant saucers. We sampled burgers, Holland's mini pancakes, Arancini and Tiramisu, and a pumpkin cheesecake before heading home.
Each dish cost from 15-30aed, and was sample sized.
There were great bands on stage that sang out hits and kept us all entertained while we stuffed our faces gracefully snacked. A bunch of freebies were handed out as well as some giveaways like vouchers to the participating restaurants. Karim got called on stage to compete for the GRAND giveaway! The prize was a weekend with a landrover.
He was called on stage with 2 women, with whom he was to compete against in an EPIC dance off. I could see the embarrassment on Karim's face, so I did what any supportive wife would do in these circumstances. I grabbed my camera.
You can watch the footage in our vlog of the day in the below video, you'll have to excuse the shaky camera. I was laughing too hard.
He didn't win the weekend with the car, but we still enjoyed our time. It was a nice way to spend the day with the family. I especially enjoyed the festival-like atmosphere with people lounging on giant beanbag chairs in front of the stage.
Did you attend? What dishes did you end up sampling?