We recently had the pleasure of dining at Ginger, an all day dining restaurant here in Abu Dhabi, thanks to the lovely folks over at
Park Rotana
who kindly extended an iftar invitation to us.
Located at a stone's throw distance from the
Twofour54
complex and Khalifa Park, I have actually entered Park Rotana a few times prior to this occasion and had always admired how elegant it was. Iftar at Ginger however was our first dining experience there.
Arriving at a few minutes before "azaan", or the call to prayer, marking sunset and the time at which Muslims break their fast during the holy month of
Ramadan
, we were shown to our table beside the buffet.
And what a buffet! We were definitely spoiled for choice with beef bourguignon, hammour fillet with dill sauce, roasted lamb leg with garlic and rosemary and tagine of quails with raisins and onions as a few of the dishes to select from.
We started with a few items from their salad/appetizer bar, which I particularly enjoyed, especially the 'wara2 3einab' or stuffed vine leaves.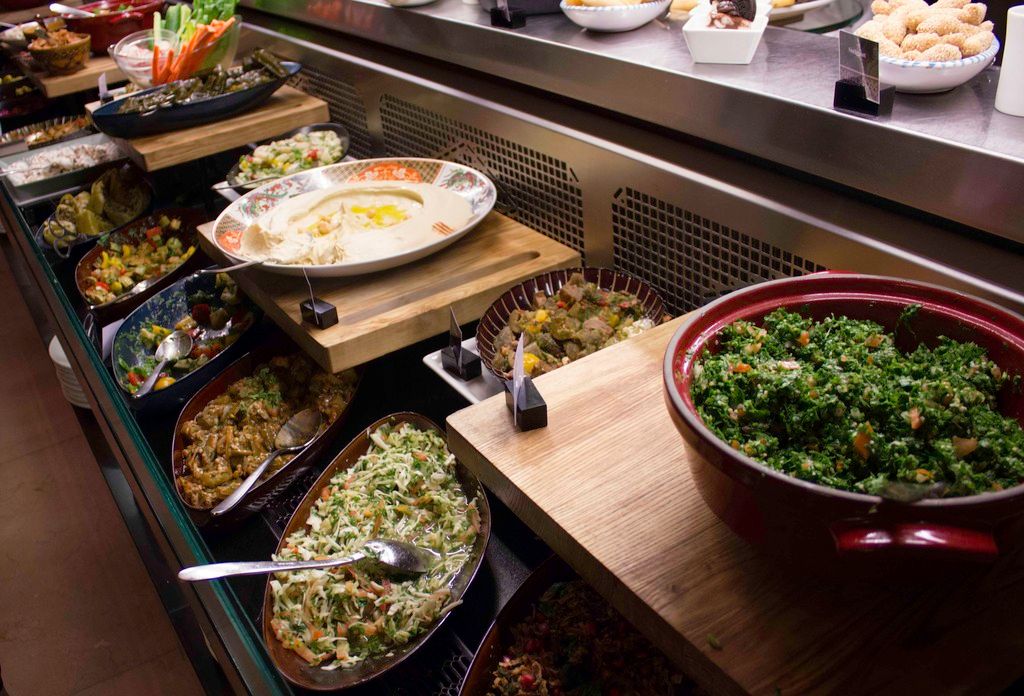 For our main course, we each had some helpings of a variety of dishes. For anyone that knows us- they'll know that when it comes to food, we're definitely fond of a little of each thing versus a lot of just one!
I tried quail for the first time- it tastes like chicken! Karim's favorite item was from the dessert section- a creme caramel.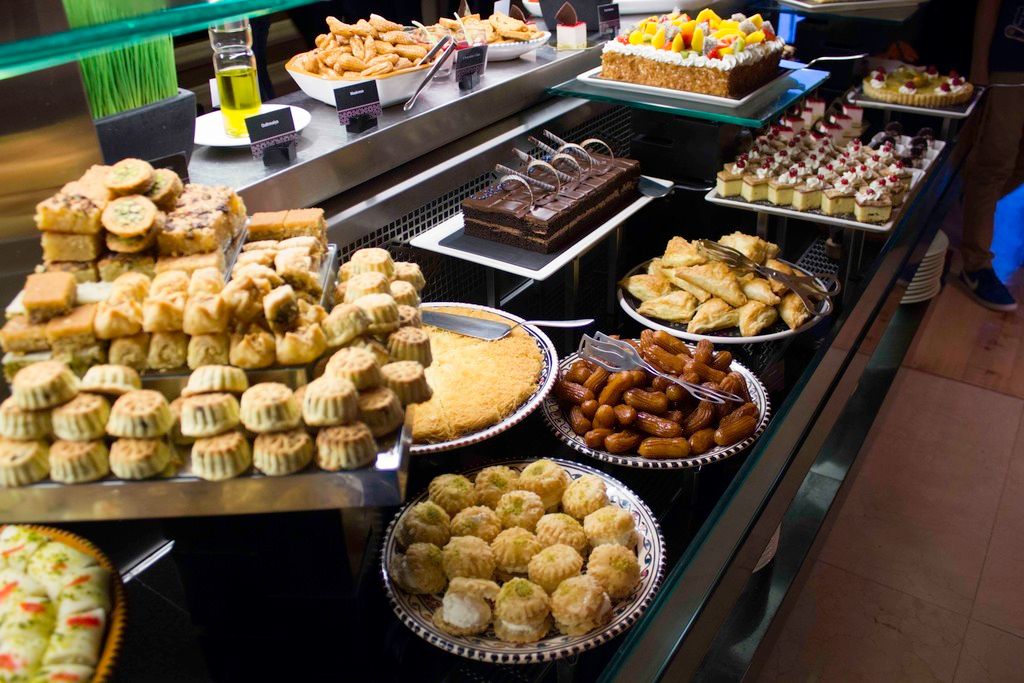 The staff were so welcoming of us and our little one. In fact, when Nunu spilled lemon-mint juice all over the table, a kind waiter, without a bat of the eye, jumped in to save the day.
To end the meal, I enjoyed a nice glass of Morroccan tea!
It was definitely a nice break from routine for us, as we usually stay in for iftar. If you're looking for a family friendly atmosphere for your next iftar, do check out Ginger!