I've always loved watching the shows on TV about street food, so when I heard that food trucks were rolling into town for Abu Dhabi Street Feast (part of
Abu Dhabi Food Festival
) this weekend, I knew I had to be there.
"SCREW THE SANDSTORM DAMMIT! FOOD TRUCKS AND A GIANT SHAWARMA!"
Apparently there was/is going to be an attempt to create the world's longest shawarma at the event as well, but it didn't happen while we were there- I would know, because if it did, it would be in my belly.
The event is taking place from the 19th to the 21st and is located at a cordoned off area of the Abu Dhabi corniche. There's an entrance fee of 10aed per adult.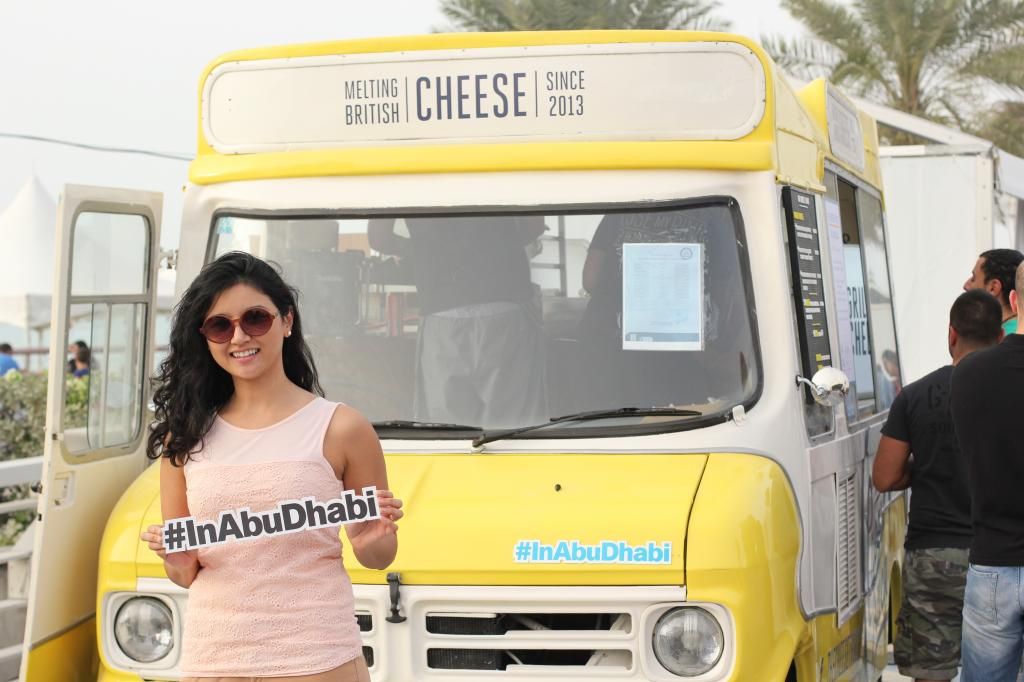 Once inside, we spotted mats and small seating areas scattered on the grass for people to lounge on, and truck after truck selling delicious food. I just the love the way they look- the pizza truck in particular was TINY!
There was also a chef's demo where I again saw Jun Tanaka ( I last saw him at
Taste of Abu Dhabi
which I posted about
here
.) but I seriously curse my shyness, because he was legit just hanging out and I was too shy to say hello and ask him for a photo.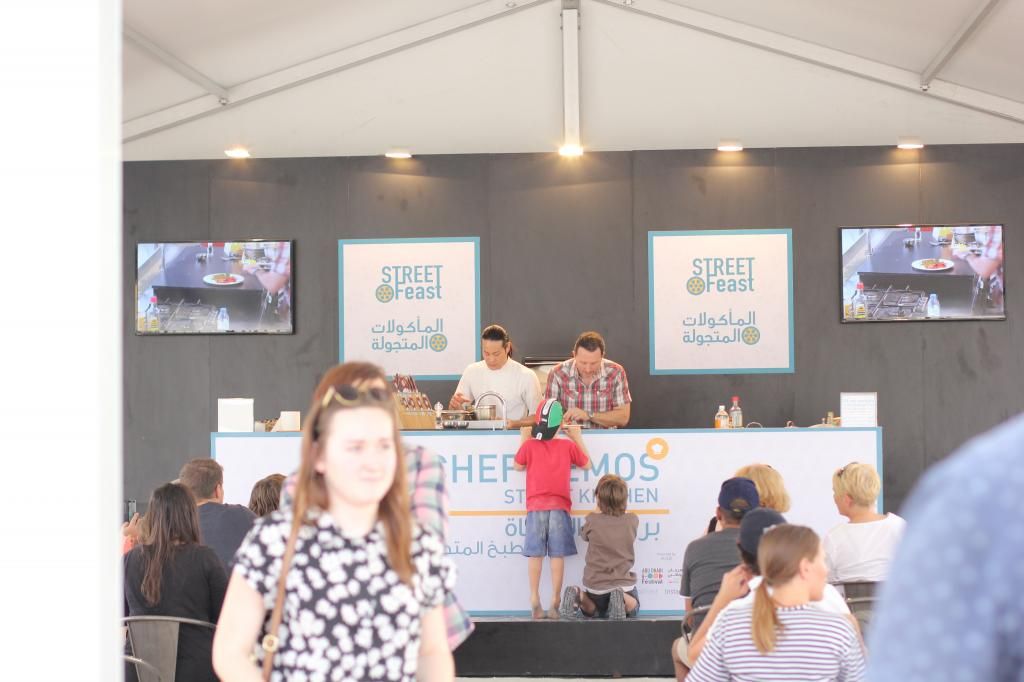 But back to the food trucks! Karim and I have this thing about variety- we order separate dishes when we eat out at restaurants, but only eat half and then switch the plates over, so the other can enjoy the rest. We'd much rather have a bit of many things than a lot of just one thing so it was more of that same strategy at Street Feast. We both tried out the hot dogs from
Big Apple Hot Dogs
, the stilton grilled cheese from
The Cheese Truck
, the biryani from
Biryani Pot
and the churros from Churros and Chocolate.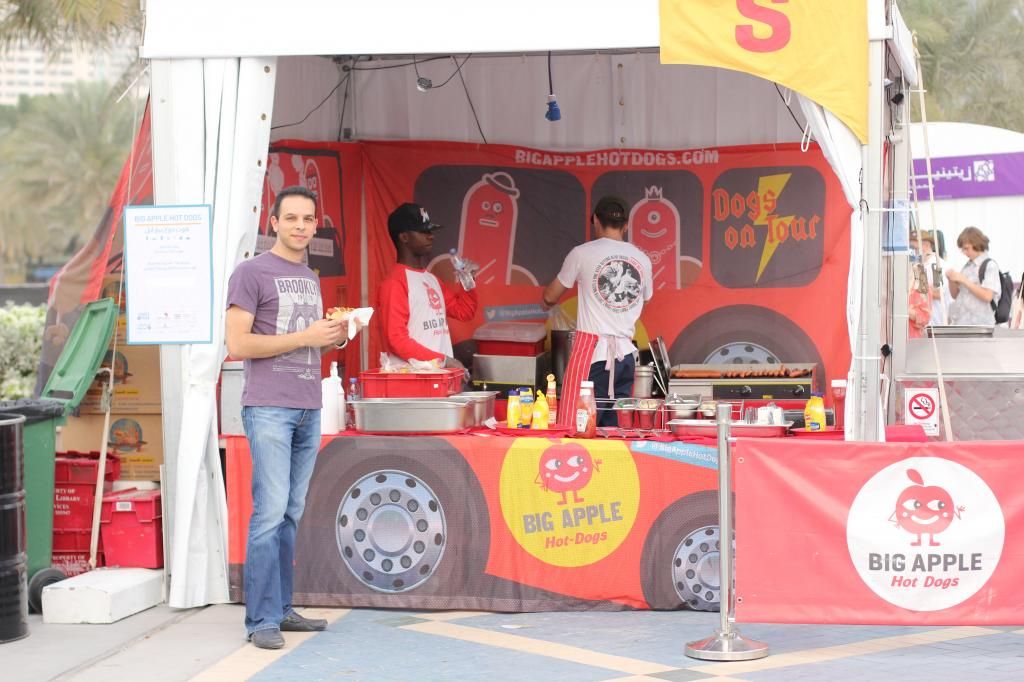 Everything was really good for the most part- the churros weren't sweet enough for my taste- which was a bummer because I was looking forward to them most!
A lot of things were priced at around 30aed, and the serving sizes were decent.
It's a pretty unique event and a nice way to spend the weekend- you're on the beach, there's live music, a family atmosphere and you and everyone else around you is gorging on good food!
I'd love to have a permanent food truck scene here in the UAE but, just standing next to one I felt the heat emanating from the hot stoves inside and know it would be torture for whoever would be inside one during our infamous summer weather.
We've got a vlog up of the event! Check it out below:
Were you at Street Feast? Did you see the giant shawarma? Let us know in a comment below!